Want to engage your child is a healthy nutritious meal? Discover these easy dinner recipes for kids  that will have them asking for more.
Beetroot Rice

Beetroot rice is a quick and easy dinner recipe for kids. It is an excellent way to include beetroot in your kid's diet.
To prepare this dish take a small vessel with ghee or oil. Saute various Indian spices with ginger garlic paste, chopped chillies, onions and tomatoes. Later add grated beetroot, potato cubes, green peas and fry it for 2-3 mins. Next, add rice along with the required quantity of water and allow it to cook until done. You can serve beetroot rice with cucumber raita or with an egg, or with any of your or your kiddo's favorite sides.
This dish so colourful and appealing that even beetroot haters might crave for more!
Palak Roti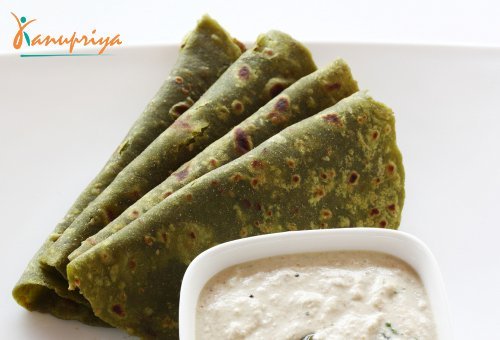 Palak roti is a healthy snack for kids. Simple and easy to prepare – this snack is scrumptious and tempting.
To prepare this dish, mix palak puree with wheat flour and various other spices. Knead the dough well and prepare small balls from it. Next roll them into rotis and roast them in your normal cooking pan. Once cooked, you can either serve them with a vegetable or with some raita.
Palak has lots of iron. So ensure you pack these for your kids' lunch box as well.
Vegetable Rice Cutlets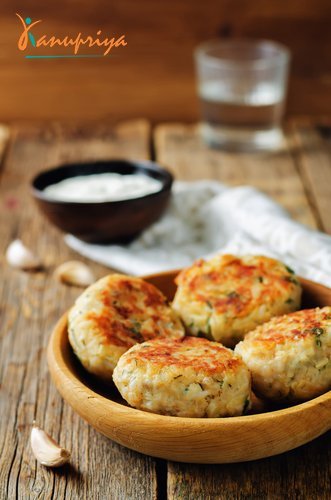 Vegetable rice cutlet is one of the easiest dinner recipes for kids.
To prepare this dish blend boiled rice with a mixture of vegetables. Shape the mixture in the form of round patties and grill it or roast it .
Crispy and delicious – this kid-friendly vegetable dish is a perfect accompaniment with chapatti, paratha, and puris. You can also serve these cutlets with inside a burger bun with some cheese, salad leaves & sliced tomatoes.
Veggie Packed Burger

Burgers are easy on the purse, quick to make, nutritious and kids love them!
To prepare this dish combine mashed boiled quinoa, rajma with different vegetables like carrot, capsicum, peas, cabbage etc. You can add different Indian spices to the mixture, as per your preference and taste. Once combined, shape the mixture into patties. You can grill or just roast the patty, the choice is yours. Serve the patty inside a burger bun.One bite of this multi-packed veggie nutritious burger and those little taste buds will dance with happiness and joy.
Aloo Egg Curry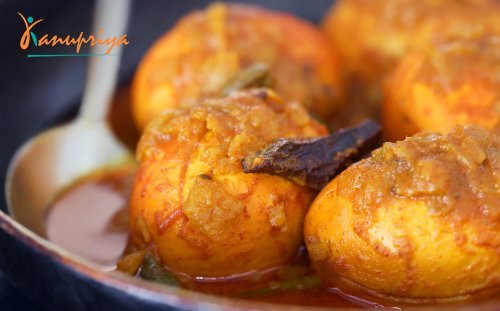 This recipe is the daily doze of protein your kids need.
To make this delicious recipe, boil the eggs and remove their shells. In a separate pan fry chopped onions, tomatoes, and potatoes with various spices to prepare the gravy (add water as required). Once the potatoes get cooked, add the boiled eggs to the gravy.
Extremely luscious – you can serve this dish with some delicious home made whole wheat tortilla or homemade chapattis.
Fish Tacos     
                                                                                                                                                           Fish is packed with omega 3 fatty acids. Hence we give you this inventive method to introduce more fish into your kid's mealtime.
To create this kid-friendly dish you can use any kind of white fish. In a bowl, combine boiled shredded fish with finely chopped tomatoes, red bell pepper, lettuce, onion, halved lime juice, sour cream, salt, and pepper. Put the mixture into whole wheat tortillas and roast it. You can serve this dish with a some tomato sauce and homemade curd.
Healthy and nutritious – this dish will surely tempt your children to try something new.
Pasta and Chicken

This dish is chock-full of textures and flavors, featuring cooked chicken, pasta, and lots of vegetables. It's a perfect dinner recipe for kids who love to eat something fancy and delicious.
To prepare this dish, take some olive oil in a skillet or saucepan over medium heat. Sauté chopped onions, green bell pepper, carrots, mushrooms, olives, black pepper, along with boiled pasta and shredded chicken pieces.Later transfer the mixture into a baking dish and toss it with coarsely ground oats, shredded cheese. Bake the dish for 25 to 35 minutes, or until the mixture is bubbly and the oats topping is lightly browned. Serve hot with salad or with crispy buns.
When it comes to weeknight dinner recipe for kids, pasta and chicken are king. Luscious, lip-smacking and healthy this dish is inviting and appealing on the dining table.
Chicken Stew

Chicken stews are packed with nutritious vegetables; they don't require a lot of fussy arrangements and only take one pot to prepare.
To prepare this dish sauté chopped onions and garlic in a pan. Later add herbs, spices, various vegetables, chicken pieces, and the broth and cook until the vegetables are soft and the chicken is cooked.
Once all the ingredients are cooked – season the dish with salt and black pepper (optional).You can serve this dish with rice or rotis, as per your preference. Economical, packed with protein and blessedly mild in flavor, this dish rules the roost when it comes to planning easy dinner recipes for kids.
If you are looking for more such fun and easy dinner recipes for kids contact Kanupriya. One of the best child dieticians in Delhi, Kanupirya will help make your kid's weeknight meal planning easy for you!