If your kid is obese or overweight, there's plenty you can do to help them lose weight and maintain a healthy weight as they grow.
Below are some tips to follow:
Stop Offering Processed and Fast Foods
First, and foremost, as a concerned parent, you should stop including processed, packaged and fast food items in your child's diet plan.
Food items such as french fries, pizza, burger, bakery products like cakes, etc tend to be higher in fat, sugar and calories. In addition, they tend to increase the risk for anxiety and depression – which further promotes obesity in children.
Don't Serve Aerated or Sugary Drinks
Sugary drinks and soda drinks are devoid of any nutritional value. In short, they don't contain essential nutrients. Since these drinks are high in sugar, they tend to increase insulin levels in the blood. They also promote fat deposition in organs such as the liver.
Instead of aerated or sugary drinks, you can include fruit smoothies in your child's diet plan. Fruit smoothies made with fat-free or low-fat yogurt are tasty and full nutrition! In addition, ensure your child drinks plenty of water. Be it any day – the best thirst-quencher is water!
Stock Your Dining Table/Kitchen With Nutritious Fun Foods
Load your kitchen and dining table with delicious, nutritious foods and you will certainly discover that your kid has stopped begging you for junk food.
Keep at least one kind of fruit washed, cut, and stored in a clear container where your kids can see and grab it. You can also stock your dining table or fridge with healthy dips or spreads like hummus, yogurt dips, etc – so that your kid can consume something healthy every few hours.
Keep A Tab On Their Meal Time
It's important for kids to eat throughout the day to maintain energy and keep the metabolism up. However, you need to keep in mind that your child doesn't overeat.
Many kids, for example, may default to an extra-large after-school snack or go for after dinner snacks. These kind of eating habits tend to increase your child's weight.  So make sure you help your child follow a proper meal plan in order to break them out of unhealthy eating habits.
Remember, three meals and two snacks a day can keep your child healthy and fit.
Encourage Exercise or Any Type of Activity
Any type of exercise or activity will help your child cut down calories. Cycling, jogging, or sports like basketball, football, badminton etc are all great ways to burn calories.  You must also motivate your kid to stay active in other ways, like walking instead of going in the car to a local store or using stairs instead of the elevator etc.
Explore Innovative Healthy Food Recipes for Kids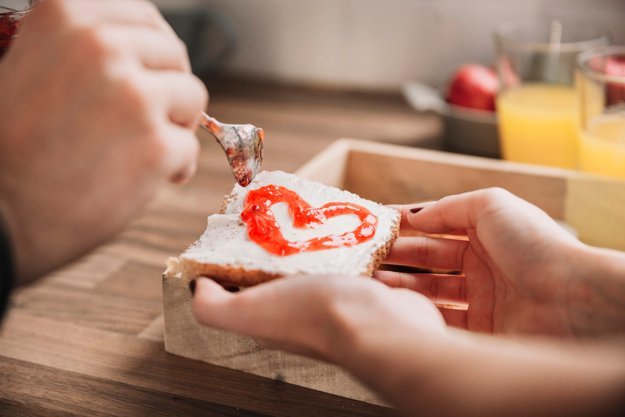 If you want to satisfy those tiny hungry bellies, make sure you explore some creative healthy food recipes. Flip through cookery books and magazines or browse the internet to find some healthy food recipes for kids.
You can also talk to a child dietician if you need a precise diet plan for your youngster. A recognized dietician may help you know what to focus on to help your child reach a healthy weight, no matter what be his/her age.
Kanupriya Khanna is one such child dietician, who designs wholesome meal plans for children. A mother of two herself, she understands the health needs and cravings of children extremely well. A certified dietitian in Delhi, Kanupriya can cater to your child's nutritional and health needs – be it any day.