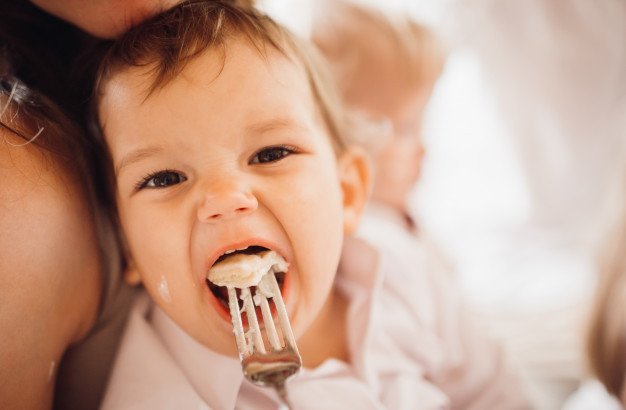 In order to ensure complete nourishment for children, parents ought to know

exactly what their children should be eating and in what amounts

how frequently should they be eating

how to identify any food allergies

how to make a fussy toddler eat

healthy school tiffin ideas

healthy after school or playground snack recipes

healthy and easy dinner recipes
As a child dietitian and a mother of two myself, I understand the health needs and cravings of children extremely well. This combined with my knowledge of nutrition and health, allows me to help mothers from the very beginning.
At Kanupriya, we help mothers eat well themselves, to be able to feed their infant well. Next, we help mothers in introducing semi solid foods to infants at six months. We guide our patients with recipes for starter foods; explaining the ingredients, quantity, consistency/texture and the frequency of infant and toddler meals. More importantly we help parents identify food allergies and food sensitivities.
As children grow, they may become fussy eaters. At Kanupriya, we help in designing menus that not only interest children but at the same time use fresh ingredients and foods that are easily available. For those times that children need to be children, we have devised ways to make healthy food appear so called 'junk' food.
So if you are looking for healthy food recipes for kids get in touch with us. As a certified dietitian for kids, we can help you cater to the specific needs of your child.